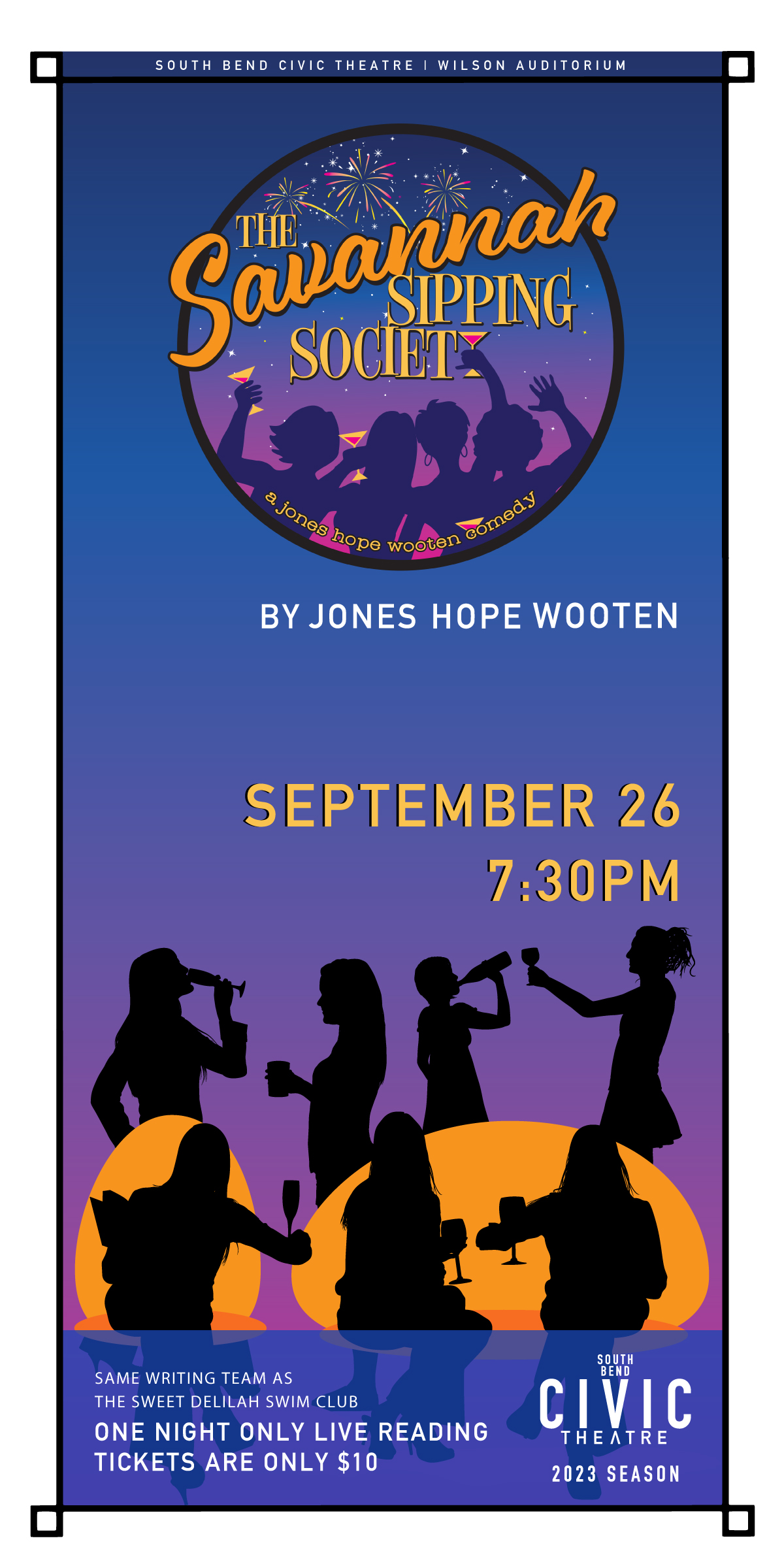 SEPTEMBER 26, 2023
Staged Reading
South Bend Civic Theatre presents a staged reading of The Savannah Sipping Society, a hilarious comedy about four middle-aged women trying to re-define themselves, meeting by chance in an unlikely friendship formed over cocktails. As they gather on a porch in Savannah, Georgia, they share their stories and struggles, providing support and laughter for each other. 
The play explores the themes of friendship, self-discovery, and the power of sisterhood.
Each character has their own unique personality and story, making the play relatable and entertaining for audiences of all ages.
If you're looking for a heartwarming and funny play to see with your friends, The
Savannah Sipping Society
is a must-see.
WARNER STUDIO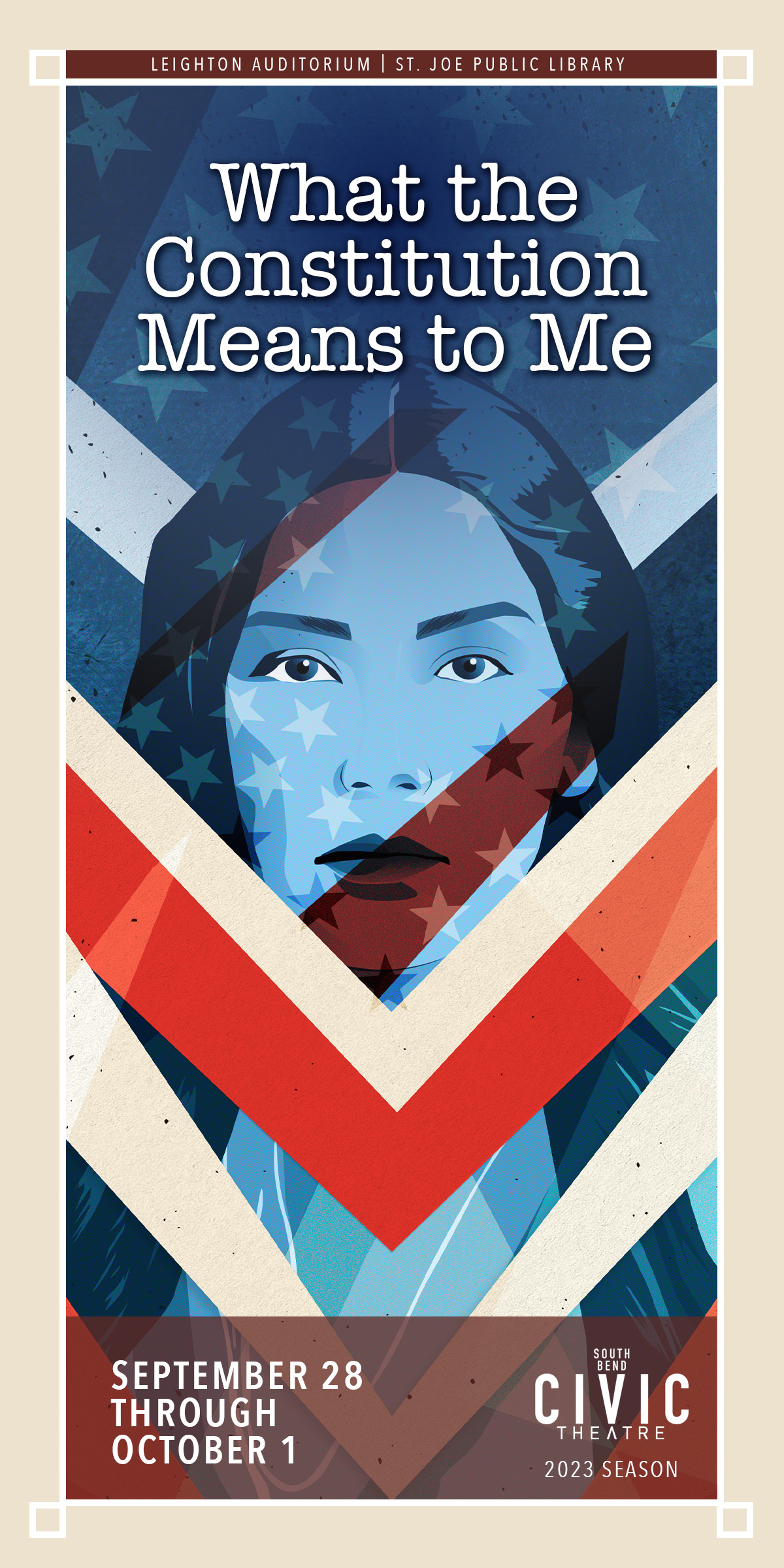 SEPTEMBER 28 – OCTOBER 1
Playwright Heidi Schreck's Tony-nominated hit play breathes new life into the U.S. Constitution and imagines how it will shape the next generation of Americans. Fifteen-year-old Heidi earned her college tuition by winning Constitutional debate competitions across the United States. In this hilarious, hopeful, and achingly human new play, she resurrects her teenage self to trace the profound relationship between four generations of women and the founding document that shaped their lives.
LEIGHTON AUDITORIUM
ST. JOE PUBLIC LIBRARY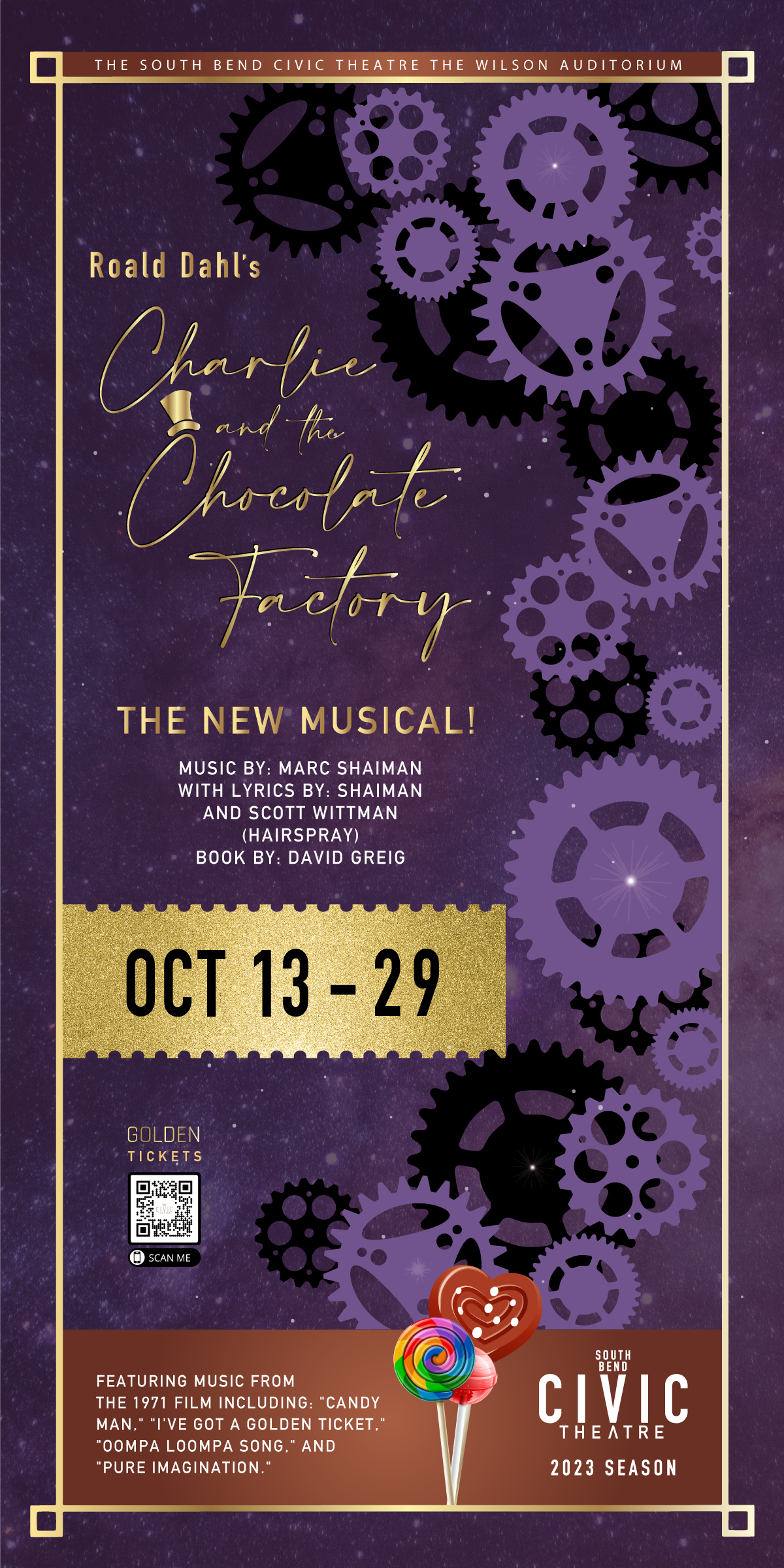 OCTOBER 13-29
Regional Premiere! Take a magical journey into Willy Wonka's scrumptious and fanciful candy factory. Charlie and the Chocolate Factory is a new musical based on the 1964 children's novel of the same name by Roald Dahl. Includes the classic songs "The Candy Man" and "Pure Imagination" along with delicious new musical numbers from Marc Shaiman, the Tony-winning genius behind Hairspray.
WILSON AUDITORIUM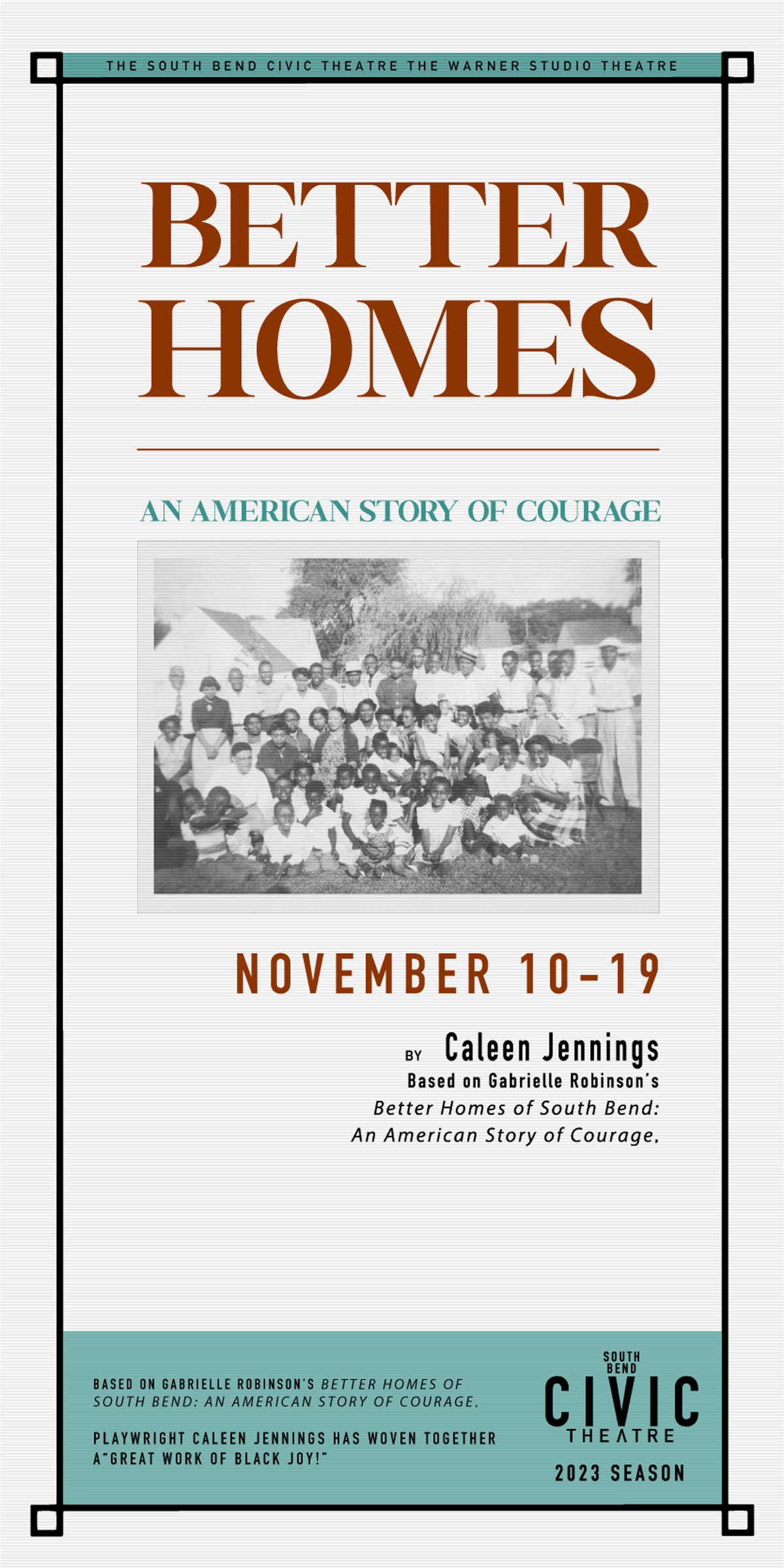 NOVEMBER 10-19
World Premiere! Based on Gabrielle Robinson's "Better Homes of South Bend: An American Story of Courage," playwright Caleen Jennings has woven together a "great work of black joy!" In 1950, a group of African American workers at the Studabaker factory in South Bend met in secret. Their mission: to build homes away from the factories and slums where they were forced to live. Witness this triumphant true story come to life on stage as these courageous families rise against the entrenched racism of the time.
WARNER STUDIO THEATRE
SOUTH BEND CIVIC THEATRE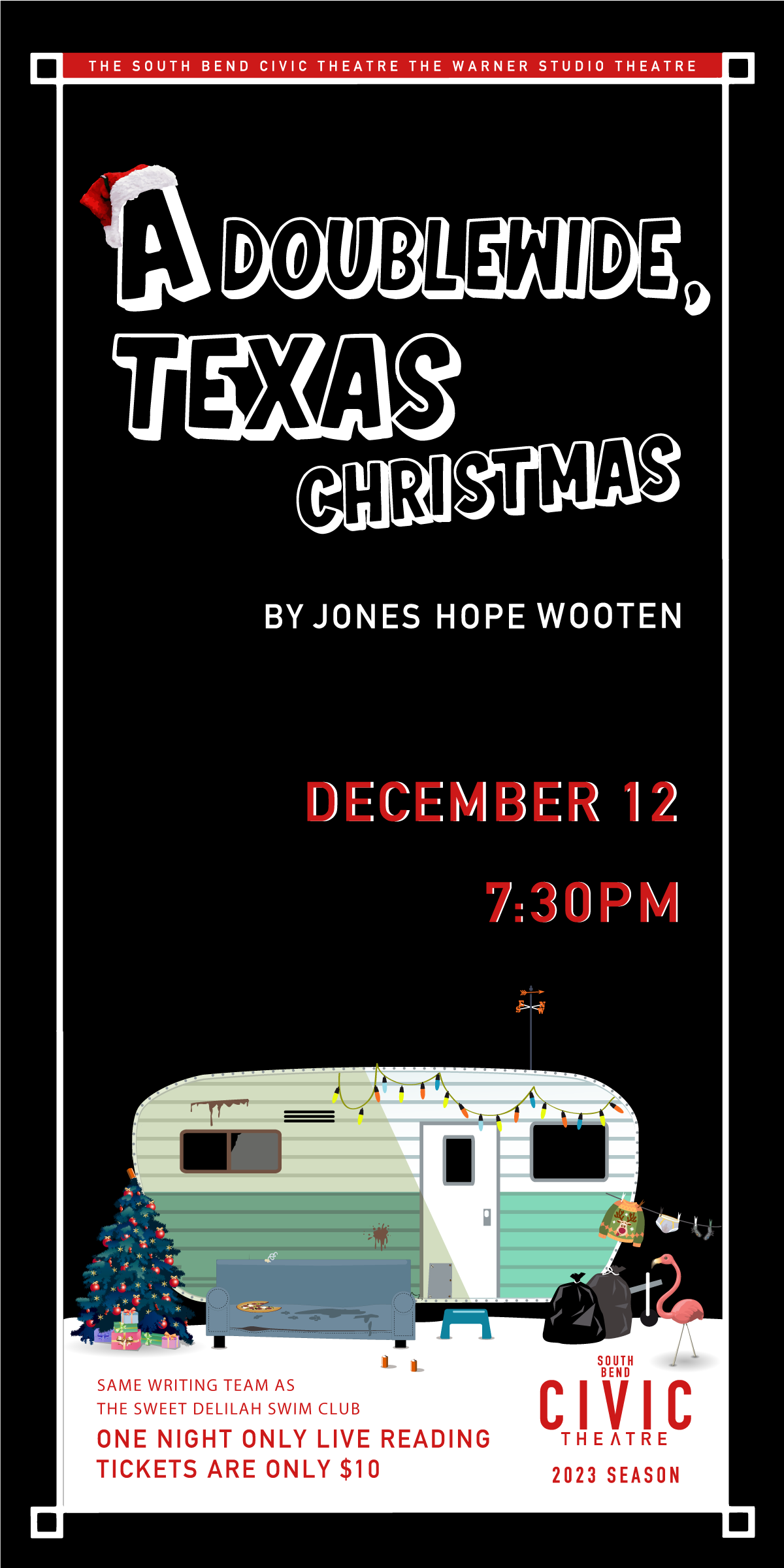 DECEMBER 12, 2023
A Staged Reading
A Doublewide, Texas Christmas
 is a heartwarming holiday play that takes place in a small, wannabe town in Texas where interesting characters and funny situations are carried out in the most outrageous way. The story revolves around two best friends, Big Ethel, and Georgia Dean, who are determined to win the local nativity scene decorating contest––as it would reaffirm that their town was, in fact, an official town. As their rivalry heats up, they begin to involve the other ten residents of the trailer park in their shenanigans, leading to a series of hilarious mishaps. Filled with humor, heart, and holiday cheer,
A Doublewide, Texas Christmas
 is a charming play that celebrates the true meaning of Christmas.
WARNER STUDIO
SOUTH BEND CIVIC THEATRE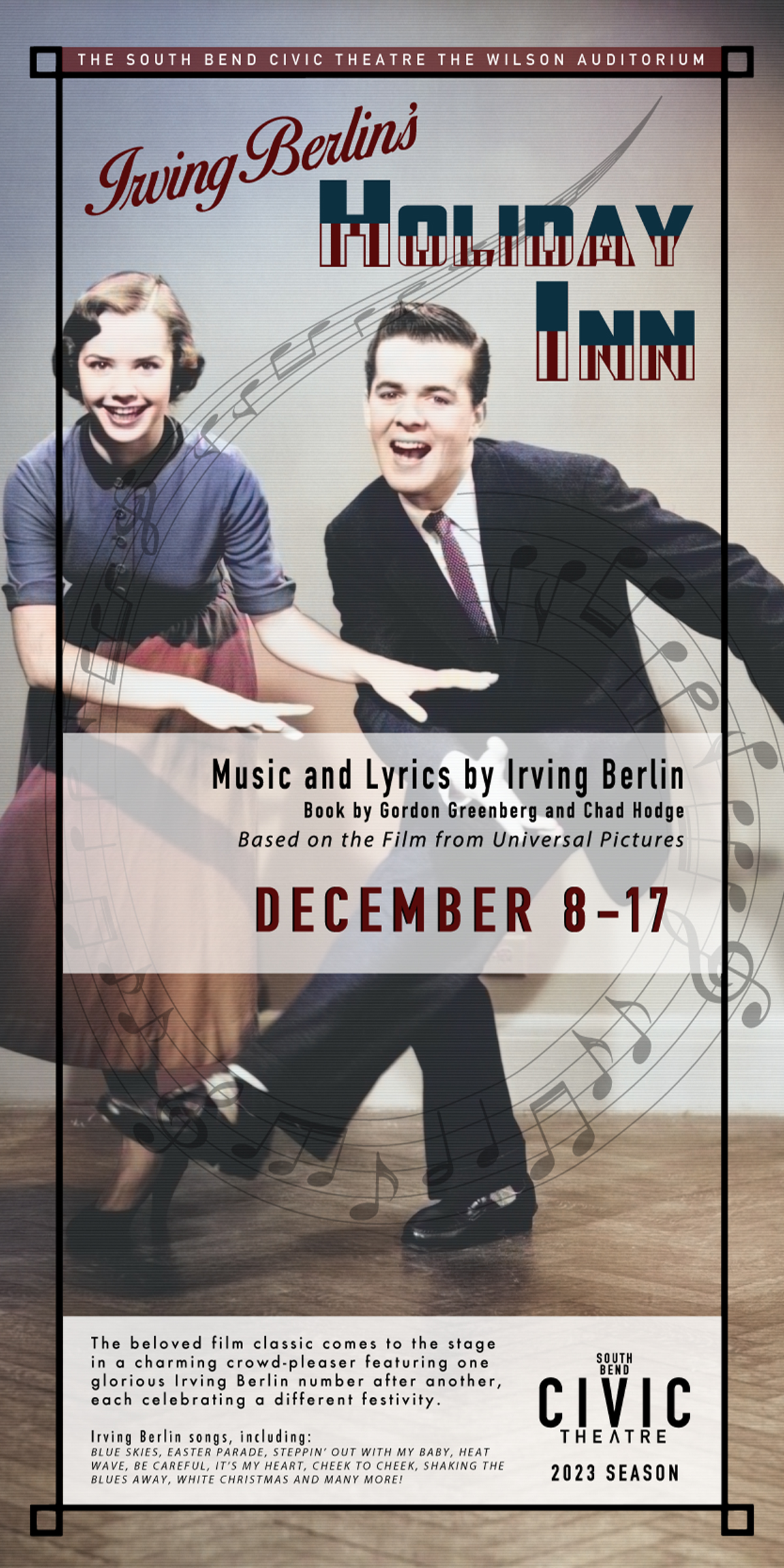 DECEMBER 8-17
A new family-friendly holiday tradition. Presented in hybrid concert/performance style and based on the iconic film, this joyous musical features laugh-out-loud comedy and a parade of hit Irving Berlin songs, including Blue Skies, Easter Parade, Steppin' Out With My Baby, Heat Wave, Be Careful, It's My Heart, Cheek to Cheek, Shaking the Blues Away, White Christmas and many more!
WILSON AUDITORIUM
SOUTH BEND CIVIC THEATRE
FREQUENTLY ASKED QUESTIONS
Is there Package Seating?
Season ticket holders will be assigned the best available seating at the time of purchase. If you are a previous FLEXPASS ticket holder with questions about your seating, contact Michelle Reynolds (Director of Smiles and Happiness) at the CIVIC Box Office by calling 574.234.1112.
What if I can't remember my Ticketholder account information?
Call Michelle Reynolds (Director of Smiles and Happiness) at our box office and she will assist you 574.234.1112
If I buy a FLEXPASS how do I select my shows?
When you purchase tickets, you will create a ticketholder account. Your account will show your six (6)/twelve (11) tickets are available. You will select the shows you wish to use them for. Remember you can use these tickets any way you wish, including for all one performance or a mixture of performances.
Ask A Question
Do you have another question or need help accessing any of the streams? Use the form below or reach out to our marketing team at marketing@sbct.org for help.