CIVIC COMPANY
We created the Company to train students to fully immerse and prepare the next generation of well-rounded actors. We provide in-depth classes in a variety of theatre arts, each taught by diverse instructors including working professionals to award-winning educators. With the new year of company we have fully embraced the power of social opportunities to engage students in our five C's: Creativity, Curiosity, Compassion, Civility, and Collaboration. The SBCT faculty works together to develop an integrated curriculum teaching classes in an assortment of subjects which range from:
Acting: Stanislavski's System & Meisner Technique.

Improv Technique

Movement for the Actor: Alexander, Suzuki, & Viewpoints

Voice for the Actor: Linklater Technique

Singing through the character

Scene Study and Auditioning
LEVELS
Jr. Company • (5-8th Grade) Theatre basics

Company • (9-12th Grade) Preparation for the profession
CLASS LOCATION: South Bend Civic Theatre (403 N. Main St, South Bend)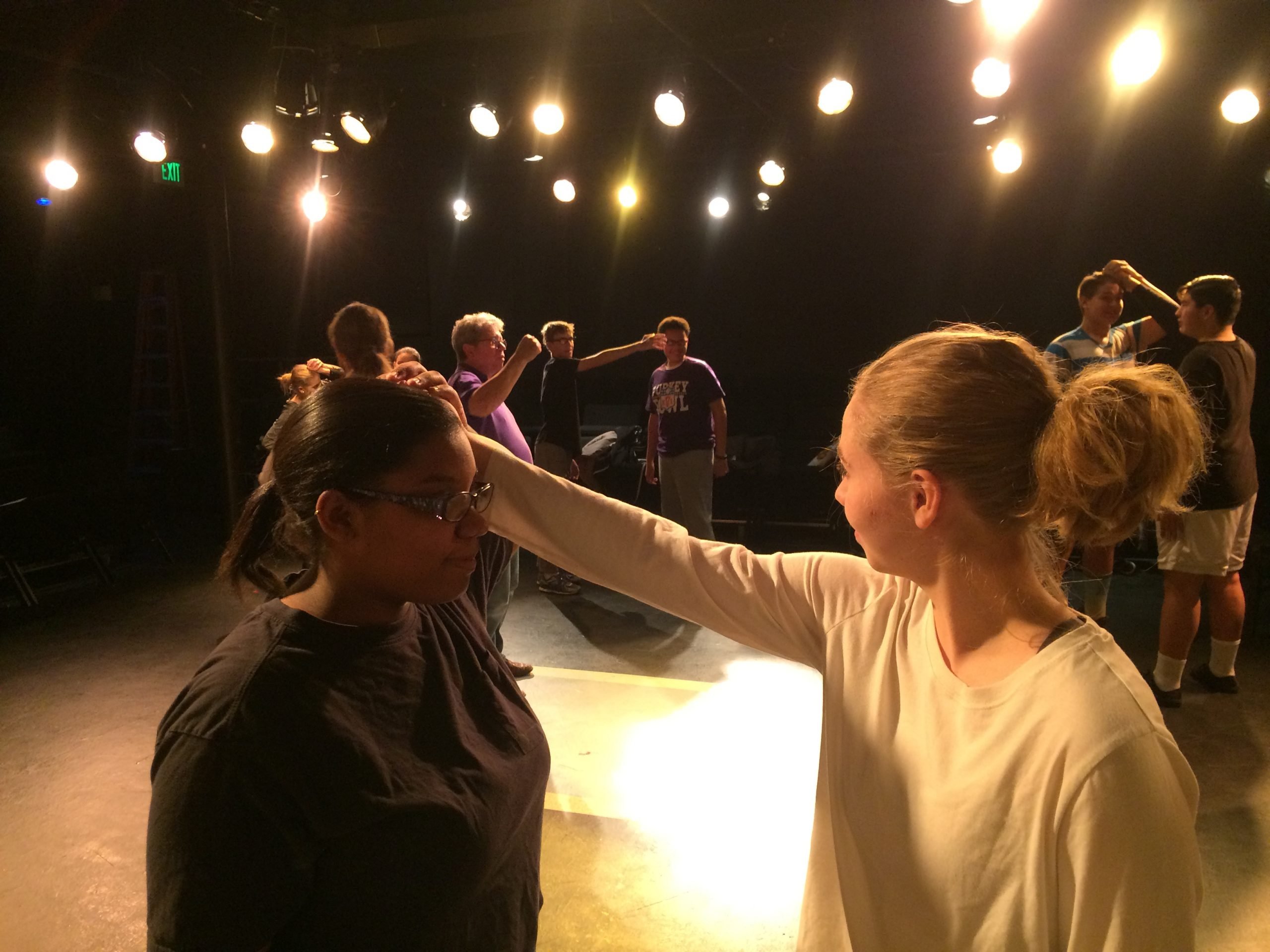 TUITION
Tuition may be broken down into one of two convenient plans. Automatic Payment is required for payment options which is setup through the box office by calling (574) 234-1112 | Mon-Fri (10am-6pm).
Spring Enrollment • $500 • one (1) payment 

BEST VALUE! 

By Month • $600 • (5) payments of $120
TUITION INCLUDES:
Workshops led by working, industry professionals, and award-winning artists.

Jr. Company (5-8th Grade) | SUNDAYS | 4:00-5:30 PM

Company (9th-12th Grade) | SUNDAYS | 5:30-7:00 PM

Ten (10) Workshops | Feb 27- May 22

Participation in the Spring Showcases. 

Spring: May 28 (1:00 pm; call time for students 9 am)

Private final dress invitation for certain CIVIC productions and talk-back with directors & actors. 

Trip to a professional regional production

Hairspray

(Morris Performing Arts) Saturday, Mar. 12

Social-team building excursions

Industry inspired team building exercises that teach students how to navigate and succeed in the industry within the Midwest. 

Cedar Point Amusement Park- Collaboration with the Entertainment Dept.

Exclusive Performance Opportunities

SBCT Company collaborates with other community organizations to provide performing opportunities to members of our company. 
SCHOLARSHIPS AVAILABLE!
South Bend Civic Theatre's mission and core value is that every human, no matter financial situation or status, should be able to experience and grow through arts education. Through the generosity from patrons, local organizations, and grants we are pleased to offer scholarships to interested students who need financial assistance with class tuition.
If your family's household income is less than $55,000, you are eligible to apply for financial assistance for South Bend Civic Theatre's classes and camps. Please note that awards may be available at a higher income level, however priority is given to families with incomes below $55,000. Proof of previous year's annual income in the form of a free/reduced lunch certificate from the school, a tax return, or current pay stubs must be provided if requested by the South Bend Civic Theatre administration.
Since Funds are limited, scholarships are awarded on a first come first serve basis.
If scholarships run out for a session, students will be placed on a waiting list to receive tuition assistance once funds become available.
Scholarship assistance will be only eligible for one student, one class, and one session at a time. If you would like to register for an additional class or camp, an additional session, or another child in your household, complete your first order including payment. If scholarship funds are still available after all eligible participants have been finalized for the session, you may register additional students or classes utilizing scholarship funds.
South Bend Civic Theatre believes that each participant should demonstrate a level of commitment to the program.
SBCT rarely offers 100% scholarship because we want those participating to "buy into" the program. Even though a family may only be required to pay a reduced amount as low as $15.00, we believe that this amount shows a shared commitment to the work.
Special circumstances are always considered in any final decisions when it comes to offering financial assistance.
WANT TO LEARN MORE?
ASK OUR
EDUCATION TEAM