WEDNESDAY, APRIL 20 @ 7:30PM
Main Library Auditorium
305 S. Main Street, South Bend
Ticket price: $5
All proceeds will benefit "Connect 2 Be The Change"
General Admission limited to 250
Contains strong language and violent imagery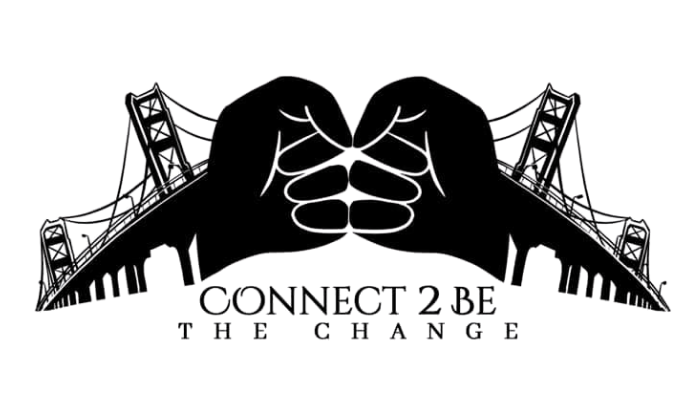 Connect 2 Be The Change is a group of mothers who have lost their children to senseless gun violence. The organization aims to teach emotional coping skills and help people find purpose in their pain.
Loria Perez and Takisha Jacobs both know the grief of losing a child to gun violence. They are channeling that grief into Connect 2 Be The Change to help young people in South Bend work through their rage, their anger and their fear in healthy ways rather than through more violence.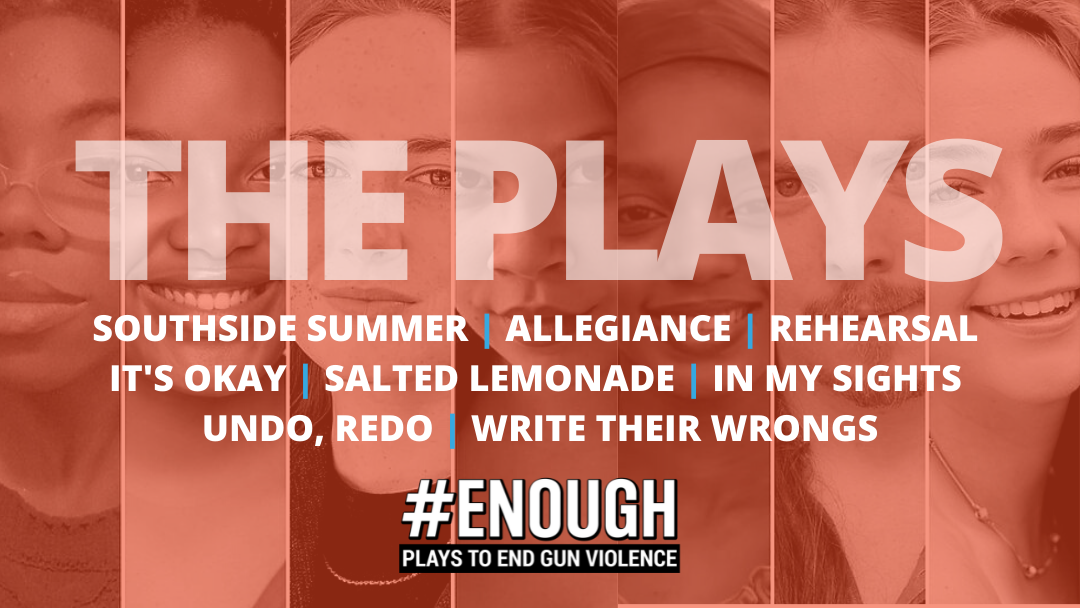 APRIL 20, 2022 at 7:30
Main Library Auditorium (Limited to 250)
TICKETS: $5 
All proceeds benefit Connect 2 Be The Change
Southside Summer
by McKennzie Boyd

A young mother, her son and her daughter share their experience of living on the southside of Chicago, where guns don't discriminate based on how young or old you are but it's the color of your skin that can change which way the gun faces.

On Writing the Play
"I live on the southside of Chicago which is notorious for gun and gang violence. I would see the kids around me and they'd normalized things such as gunshots or police sirens when they were asleep. Often times, they don't ever get a chance to talk abut what they experience and even more difficult to find someone who is willing to help them tell their story. I wrote my play to give the mic to those who didn't get a chance to say how angry or sad or scared they were. I wrote a poem about gun violence that was changed into the play I presented to highlight specifically how guns don't discriminate, no matter how young or old you are, but the color of your skin can change which way the gun faces."
   Allegiance
by Arianna Brumfield
Growing up in a community where opportunities are scarce, Nehemiah feels burdened with the responsibility of rebuilding his fractured family. When tragedy rips a hole in his world, he must decide whether to fulfill that responsibility or seek revenge, and which life he was destined to live. 
On Writing the Play
"I came to write this play during a playwriting class at New Stage Theatre where I really found a space to explore my writing style and express this issue of gun violence through the form of a play. The aspect of gun violence that I chose to speak on was violence in underfunded communities and also in law enforcement positions. I chose this because during the time that this play was written, there was an outcry of people denouncing gun violence in the city of Jackson specifically, and also because of the brutality that happens within law enforcement. I saw this happening and decided to write about how it affects younger people growing up around areas that face high amounts of gun violence."
REHEARSAL
by Willa Colleary
Four students at an elite private school and their cult-of-personality history teacher must recount how and why they began the weekly ritual of obsessively performing an archetypal school shooting.
On Writing the Play
"I came to write Rehearsal when my playwriting instructors at Theatricum Botanicum introduced #Enough's mission and prompt to me during one of our summer sessions. I wanted to explore not the actual event, the experience of which is completely alien to me, but rather the story of school gun violence, which I've had to sit with for quite some time now. The roles, the images, the beginning, middle, and end– these facets of the familiar modern American tale are impressed on all of us. Commonplace, also, is the tendency to find a way to twist these events into stories that offers catharsis. We find a hero, a martyr, or a reason in it, even though there may not be any of those things; just sudden, nonsensical, entirely preventable violence. This play is about the American tendency to mythologize instances of gun violence."
IT'S OKAY
by Anya Jimenez
In an unknown dreamscape, seemingly without time, a grieving mother grapples with her reality following the mass shooting at her daughter's elementary school.
On Writing the Play
"This short play came from a prompt by my writing teacher Lucy Thurber from last year's MCC Playwriting Lab. She'd asked me to write four stream-of-conscious lists of things that inspire various emotions in me, one of which being sorrow. After reading the list in class, she went through some common themes she heard and gave me a few prompts to base my scenes off of. The one that eventually became "It's Okay" was "Write a scene that captures the feeling of: 'It shouldn't have happened.'" I've seen a lot of art about gun violence that has affected me very deeply, and before I began writing this short play, I knew I couldn't approach the writing from a literal angle because I felt that I had nothing new to bring to the conversation from that perspective."
SALTED LEMONADE
by Taylor Lafayette

Worrying over your 18 year old son's well being can sometimes feel like a full time job for Lisa, a widowed mother who lost her husband to gun violence. But when Jamal doesn't text her, it may be that the day she's feared ever since her husband died has finally arrived.

On Writing the Play
"I decided to write "Salted Lemonade" after the shooting of my 16 year-old brother. I had always known the big issue surrounding gun violence growing up as a black kid within America. But when it hit so close to home I knew I couldn't just let an opportunity to say something pass. I chose to focus on the aspect of gun violence within communities and how the grief of losing someone to gun violence can affect a family."
IN MY SIGHTS
by Tain Leonard-Peck
Told from the gun's perspective, IN MY SIGHTS follows the 'life' of a gun, from its creation and adoption by a loving couple, to its theft and use in a shooting, exploring how even well-intentioned gun owners can find their weapons embroiled in violent crime.
On Writing the Play
"I wanted to meaningfully contribute to the national dialogue regarding gun violence, and resolved to make my voice heard by submitting my #ENOUGH play. I chose to focus on a neglected aspect of the gun violence issue, how the acts of well-meaning people who build and purchase legal guns can lead to unexpected and lethal consequences."
UNDO, REDO
by Cameron Thiesing

No. Stop. Like this. Okay, do it again. Giving directions to her past self and her friend Rachel as if the director of a play, Caroline desperately tries to change the past as she is forced to come to terms with what really happened at school..
On Writing the Play
"My #Enough play was the merging of two big ideas that I'd had in my head. My teacher first introduced us to the contest at the beginning of the school year and I instantly knew that I wanted to do something addressing the issue of school shootings. Being a student in high school I definitely payed more attention to the news reports that I felt were coming more and more often and found myself noticing the topic being discussed all around me by peers, in class and at lunch. It felt like an issue that I could and should speak on, so I did."
WRITE THEIR WRONGS
by Wyn Alyse Thomas
After surviving a shooting in their high school, four writers get together to try to write a piece that will inspire change in the nation's gun legislation.
On Writing the Play
"I saw a show about gun violence with some friends, and we ended up discussing and what we would have done differently if we had been the ones writing it. I had been trying to write a play for #ENOUGH, and I started to let our conversations inspire my own play, with students like my friends and I having their own conversation about writing."
USE YOUR VOICE
by Dekota Smallwood

Gun violence has affected the entire community, but, with the help of four peers and a counselor, they hope to help the community understand the violence from their standpoint. 
On Writing the Play
"My inspiration comes from losing multiple friends and classmates from gun violence. One was my best friend, KJ. Person 5 is actually KJ's words used in a group session. I want to make sure that even though he is no longer with us, his voice is heard. KJ also lost his brother from gun violence and never got over his anger, but he wanted to be the change he wanted to see."
Purchase tickets

We are partnering with the South Bend Public Library.  All proceeds go to benefit Connect 2 Be The Change, a South Bend-based group working to reduce gun violence by connecting young people with healthy outlets for their anger and pain.
A PANEL DISCUSSION ABOUT GUN VIOLENCE IN SOUTH BEND
WHAT'S HAPPENING AT THE CIVIC?