Contains strong language and violent imagery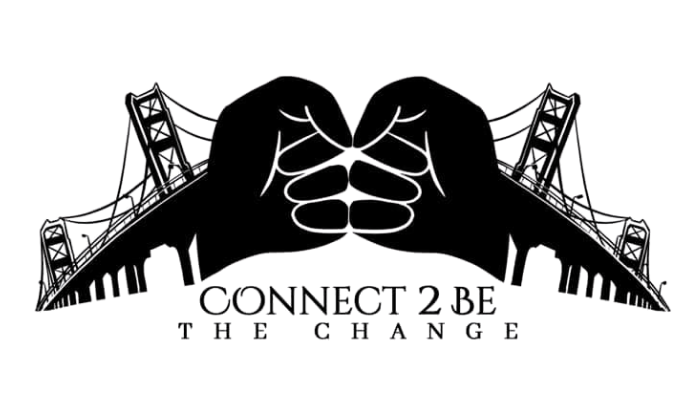 Connect 2 Be The Change is a group of mothers who have lost their children to senseless gun violence. The organization aims to teach emotional coping skills and help people find purpose in their pain.
Loria Perez and Takisha Jacobs both know the grief of losing a child to gun violence. They are channeling that grief into Connect 2 Be The Change to help young people in South Bend work through their rage, their anger and their fear in healthy ways rather than through more violence.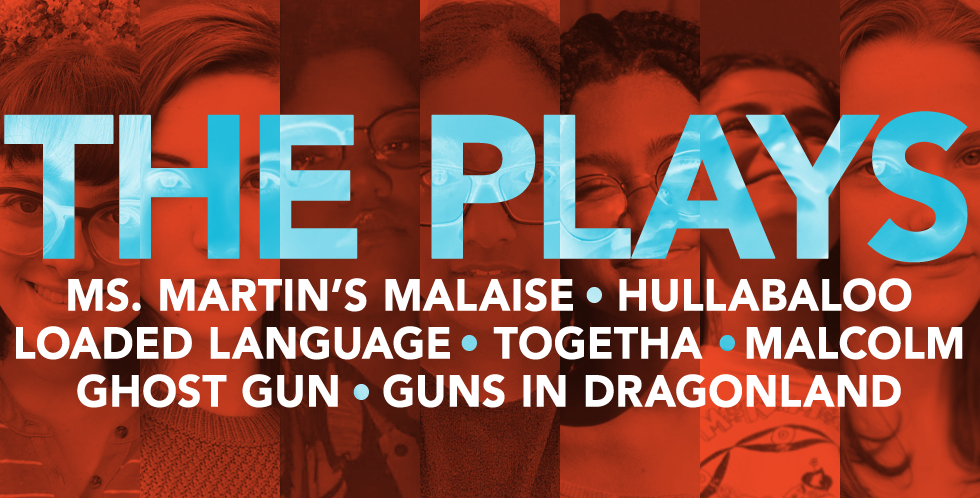 Ms. Martin's Malaise
by Adelaide Fisher
 
Ms. Martin is an ordinary high school teacher, trying to deal with the everyday stress and worrying 'what-ifs' of 21st century teaching. But when her worst fears come true, and she is forced to make a difficult decision and an even more difficult confrontation, what will she do? And how will she move forward from it?

On Writing the Play
"When I mentioned what I was working on to my old middle school principal at a PTA event, she ended up telling me a story about her own experience with gun violence, as a principal. That story and her thoughts and opinions, combined with ones from my current high school principal, created the idea and plot for my play."
   HULLABALOO
by Sarah Schecter
In this re-imagining of Buffalo Bill's storytelling and P.T. Barnum's grandeur, a ringleader explores the fusion of American myth and gun culture through four acts of an incredible spectacle – and a show gone terribly wrong.
On Writing the Play
"One thing that struck me while brainstorming is that gun violence isn't necessarily some story to tell. Rather, it interrupts stories, meaning people's lives. There are some simple truths I wanted to address: gun violence exists outside of school shootings. Gun violence existed before the 21st century. Society sees school shootings as divorced events, and beyond that, many don't recognize that guns were used to colonize land and enforce chattel slavery. This frustrates me, so I wrote about guns as a spectacle and explored American gun lore."
LOADED LANGUAGe
by Elizabeth Shannon
When a rumor about a school shooter begins to circulate, Kiersa and her friends must decide what they should do to protect their classmates before it is too late.
On Writing the Play
"I wrote this play pulling partially from something that happened in my biology class as a sophomore. From the moment I read the prompt, I knew I wanted to write about a "false alarm" in order to showcase how ingrained gun violence (and the fear of it) is in us, no matter where we are, even when there is no gun or shooting and everything works out well."
TOGETHA
by Azya Lyons
Imani, Aiyanna, Chayenne, and Aaliyah have just graduated high school and are celebrating at a party in their honor. All seems to be going well until a fatal incident happens, leaving the remaining girls reeling.
On Writing the Play
"My play was honestly kind of hard to write, being that it was so easy to personalize it. I decided to focus on gun violence within the Black community because that's what I grew up around and I know that there's a lot of potential in those types of stories."
GUNS IN DRAGONLAND
by Eislinn Gracen

During a recess like any other, Lilah Gordon and her best friend/imaginary dragon, Toucan, set off on a special adventure to help Lilah earn dragon wings of her own. But things go awry when a mysterious noise from her nearby school compels the duo to embark on the biggest quest they have ever encountered.
On Writing the Play
"The idea came to me when I had a conversation with my little brother on the car ride home after picking him up at school when he had a lockdown a few days prior. He said he didn't really know "why" he and his classmates hide, except from the "bad man." He was seven at the time. This conversation was so unnerving because of just how unbelievably innocent he is. Pairing that thought with the distant anxiety of "what would I do if I lost this incredible kid in a school shooting" led to Guns in Dragonland."
  GHOST GUN
by Olivia Ridley
Propelled by the urgency of his own decay and desperate to be heard, BLACK BOY delivers his "villain's monologue" – a parting speech typically delivered to a hero before their death – to his audience held at gunpoint.
On Writing the Play
"I've always been fascinated by the nuance of the gun violence issue and really thought it was an extremely pertinent issue to acknowledge and discuss, as it is an incredibly complicated problem to solve and understand. I think this convolution is born from the fact that, instead of being one, single, isolated issue, gun violence is rather the sum of a multitude of other, equally intense issues (like poverty, class, race, mental illness, crime, etc.). The solutions we seek for gun violence cannot only deal with guns; they must be complex, far-reaching solutions extending into several other facets of this problem (however, gun control is certainly a great place to start!). In this piece, I wanted to bring forth this nuance, as well as explore some of these other, hidden facets of the issue, and though I pose no clear solution, I hope to incite much needed conversation and change."
MALCOLM
by Debkanya Mitra

In Ms. Martin's Malaise we witness the internal struggle a teacher experiences when worrying about how to handle active-shooter situations and interventions with students who may be carrying gun.
On Writing the Play
"In June, when I wrote the first draft, the issue of police brutality dominated the public conversation. I began with a question: what if it happened here? Even though Malcolm is set in a fictional location, it reflects the suburbia that I'm familiar with."
Purchase tickets

Streaming access for #ENOUGH: Plays to End Gun Violence is $8 per household. All proceeds go to benefit Connect 2 Be The Change, a South Bend-based group working to reduce gun violence by connecting young people with healthy outlets for their anger and pain.
A PANEL DISCUSSION ABOUT GUN VIOLENCE IN SOUTH BEND
WHAT'S HAPPENING AT THE CIVIC?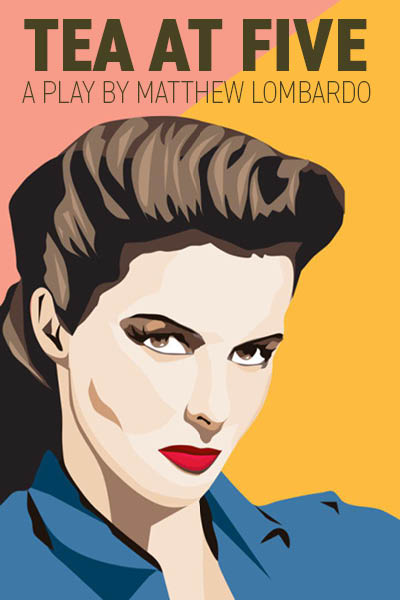 TEA AT FIVE
Ensconced in her Fenwick home, a now retired Hepburn reflects on her turbulent childhood, her unlikely rise to stardom and her heart-breaking 27 year affair with Spencer Tracy. Starring CIVIC favorite Mary Ann Moran.
STREAMING JAN. 29-FEB. 7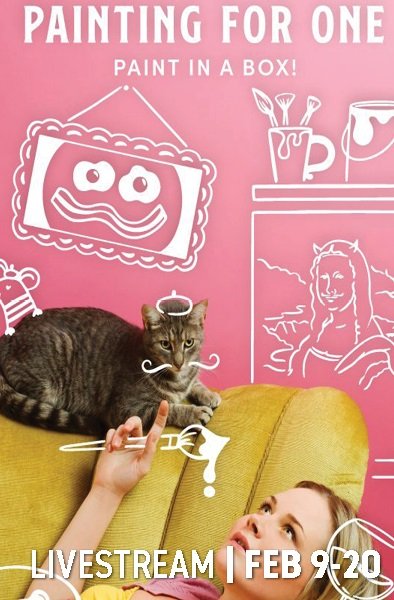 PAINT IN A BOX
Wine and canvas meets live theatre. You'll receive everything you need in a box delivered to your doorstep.
Feb. 9-20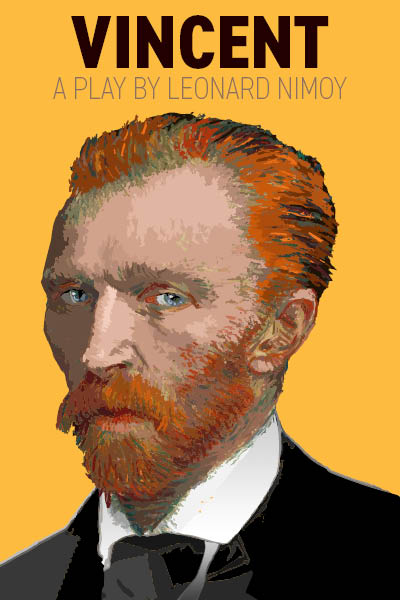 VINCENT
A few days after the death of little known painter Vincent Van Gogh, rumors are flying in Paris. Some say he was a penniless madman, a frequenter of prostitutes, a derelict and soon to be forgotten artist of trifling quality.
STREAMING FEB. 12-21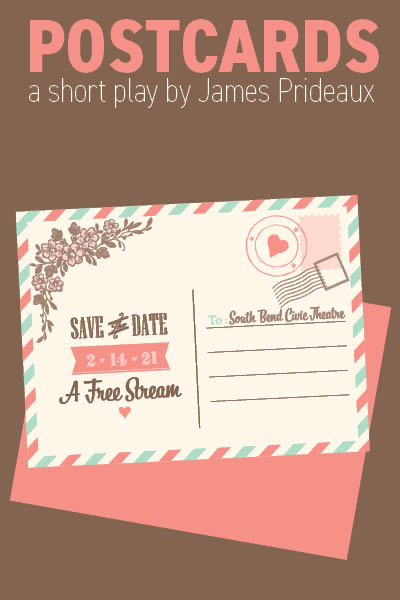 POSTCARDS
For thirty years Margaret and Leonardo have sat each day at adjoining desks, writing postcards to famous people, without ever getting any answers.
STREAMING FEB. 14