WHAT'S HAPPENING AT THE CIVIC?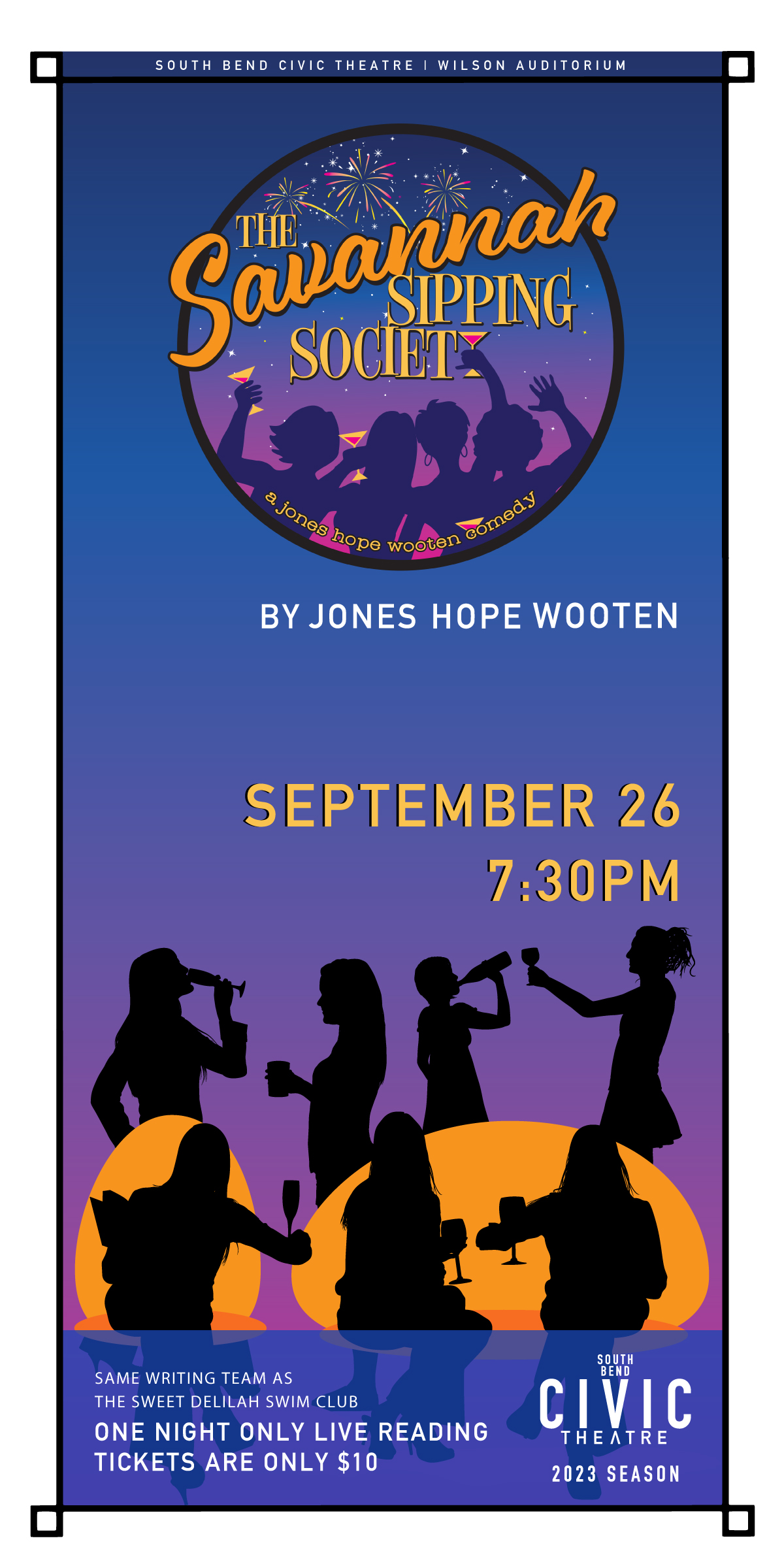 The Savannah Sipping Society
SEPTEMBER 26, 2023
Staged Reading
South Bend Civic Theatre presents a staged reading of The Savannah Sipping Society, a hilarious comedy about four middle-aged women trying to re-define themselves, meeting by chance in an unlikely friendship formed over cocktails. As they gather on a porch in Savannah, Georgia, they share their stories and struggles, providing support and laughter for each other. 
The play explores the themes of friendship, self-discovery, and the power of sisterhood.
Each character has their own unique personality and story, making the play relatable and entertaining for audiences of all ages.
If you're looking for a heartwarming and funny play to see with your friends, The Savannah Sipping Society is a must-see.
.
WARNER STUDIO
SOUTH BEND CIVIC THEATRE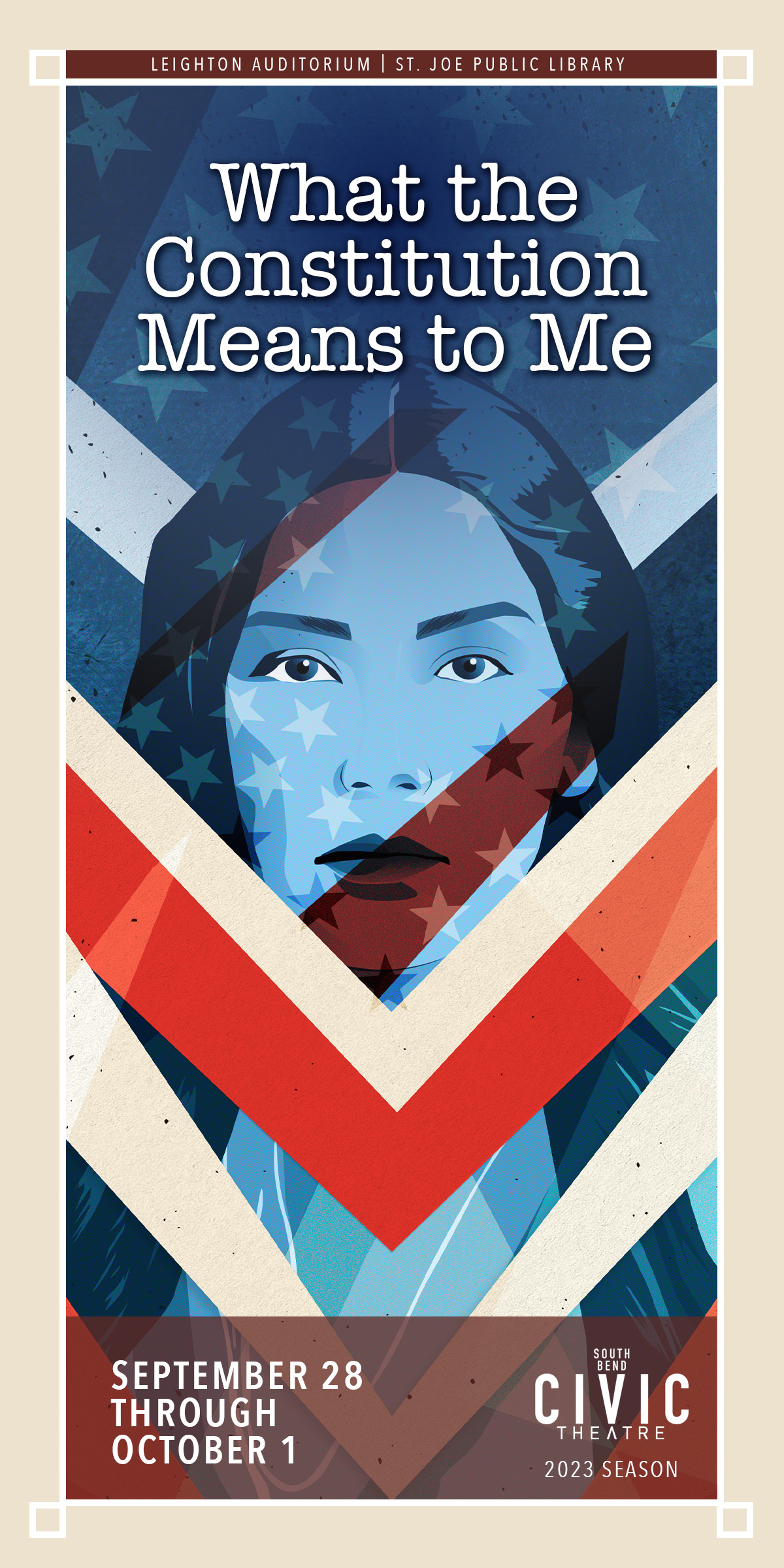 WHAT THE CONSTITUTION MEANS TO ME
SEPTEMBER 28 – OCTOBER 1
Playwright Heidi Schreck's Tony-nominated hit play breathes new life into the U.S. Constitution and imagines how it will shape the next generation of Americans. Fifteen-year-old Heidi earned her college tuition by winning Constitutional debate competitions across the United States. In this hilarious, hopeful, and achingly human new play, she resurrects her teenage self to trace the profound relationship between four generations of women and the founding document that shaped their lives#000000
LEIGHTON AUDITORIUM
ST. JOE PUBLIC LIBRARY
Better Homes The Play
BETTER HOMES: THE PLAY
PRESENTED IN THE WARNER STUDIO THEATRE AND THE HISTORY MUSEUM
WRITTEN BY: Caleen Sinnette Jennings
PRESENTED IN: The Wilson Auditorium
DIRECTORS: Laurisa LeSure and Bo Peterson
Synopsis:
Based on Gabrielle Robinson's "Better Homes of South Bend: An American Story of Courage," Better Homes tells the story of a group of African American workers at the Studebaker factory who met secretly in 1950. Their mission? Build homes away from the factories and the slums where they were forced to live. 
This triumphant true story explores the Great Migration, redlining, and the role systemic racial injustice has played in the development of South Bend's Black community.
WORLD PREMIERE



Hearing Assistance Available



Asistencia auditiva a su disposició
Aide à l'audition disponible
This facility is equipped with a hearing
assistance system. Please ask for a receiver.
Este establecimiento está equipado con un sistema de
asistencia auditiva. Por favor solicite un receptor.
Cet établissement est équipé d'un système d'aide
à l'audition. S.V.P. demandez un récepteur.