CULTIVATING THE WHOLE ARTIST: MIND, BODY, AND SOUL.
MORE THAN
A STAGE
The South Bend Civic Theatre is more than a building where productions are staged. It is a community space where dialogue is fostered. Our educational programs introduce people of all ages to theatre. We work with elementary students taking an acting class for the first time and senior citizens who want to try something new. 
Our educational programs allow more of our community to experience the power of theatre. We offer outstanding theatre training and experiences by a team of professional, seasoned instructors who cultivate an environment of trust, collaboration, and mutual respect.
SESSIONS RUN September - May
NOW ENROLLING: CIVIC Classes
For GRADES K- ADULT
"We've really started focusing on building compassion and empathy within the kids. Not just from the standpoint that they can use it for their acting, but it also teaches them how to be connected citizens. And isn't that kind of the purpose of theatre?"
-Joshua Napierkoski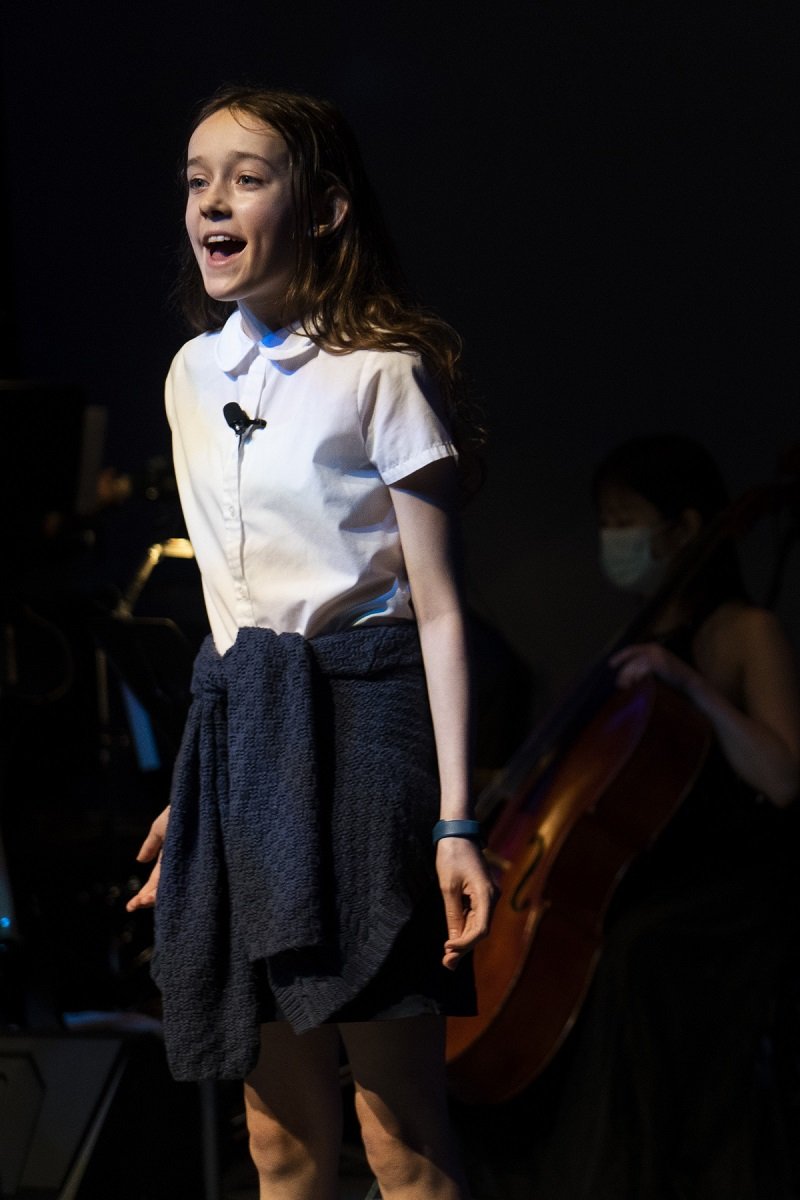 A FLAME TO IGNITE CURIOUSITY
THEATRE FOR YOUNG AUDIENCES
Theatre for Young Audiences was launched in 2009 as a series of developmentally appropriate shows each season. These productions are dedicated to cultivating curiosity and exposure to the arts. The focus of TYA is to offer a theatre experience to everyone, no matter their background. Each year, students from across the South Bend area and larger region enjoy TYA performances for a reduced cost of $10 per student, or half of that for Title 1 schools. In 2019, more than 9,000 elementary and middle school students enjoyed TYA productions.
A BEACON TO GUIDE ALL TOWARDS HOPE
 
CLASSES & THE COMPANY
SBCT's Classes provides a year-round curriculum for students in grades K-12 who have an interest in theatre. Members attend workshops in acting, improvisation, movement, and voice. They also experience the business of acting, including auditioning, scene study, dance, and singing. Research into SAT scores shows that students involved in drama performance perform better on the exam. Involvement in the arts has also been shown to increase student engagement, particularly for students considered to be at high risk for dropping out of high school. Students who participate in the arts are also three more times more likely to win an award for school attendance than those who do not.
LEARN MORE: 
A LIGHT TO ILLUMINATE THE DARKNESS
STUDENT OUTREACH
The South Bend Civic Theatre aims to show young students how theatre and other performing arts play an important role in sparking conversation around social issues. Most recently, the CIVIC's student outreach team has developed an in-depth curriculum for high schools to introduce students to August Wilson. The CIVIC is poised to become one of the few theatres in the country to produce Wilson's full American Century Cycle, and CIVIC staff created an 82-page curriculum to be used by high school instructors as they introduced their students to the first play in the series, "Gem of the Ocean."
WANT TO LEARN MORE?
ASK OUR
EDUCATION TEAM