WE ARE A PEOPLE-POWERED CIVIC THEATRE
THE GIFT OF
TIME
Theatre isn't just about acting, although it's a critical part of what do. It's more about teamwork. People coming together, offering the skills they have, acting or otherwise, to achieve a common goal.
The South Bend Civic Theatre welcomes actors and volunteers of all ages and skill sets.  Everything we do is driven by people power, so there will always be a need for those willing to give of themselves to help ensure that the shows will, indeed, go on.
South Bend Civic Theatre counts on its volunteers to produce one of the most ambitious theatrical schedules in local community theatre and in the state. This is your chance to become involved with one of the premiere community theatres in the United States.
GET INVOLVED
 Whether you like to be "in the spotlight," or prefer to stay "behind the scenes," South Bend Civic Theatre offers plenty of opportunities to volunteer in every aspect of theatrical production.
Actor
Love storytelling? Playing to an audience? Hit the stage in one of our season's many plays or musicals! Requires a 6-10 week commitment from auditions through the close of a show. Rehearsals are typically Monday - Friday evening; some weekend hours may be added. No prior experience necessary.
Backstage Crew
Ever wonder how that actor left the stage as one character and returned as another character in mere seconds? How did that living room just become a park so seamlessly? That's the magic of a backstage crew, which is in charge of moving scenery, making special effects happen, and tracking props, among other things. Time commitment is the full run of the show, plus tech week and some rehearsals.
Concessions
Our concessions volunteers assist in selling candy, snacks, and beverages before the show and during intermission. South Bend Civic Theatre also offers wine and beer, for which permitted servers are needed. Work as many or as few shifts as you like, and watch the show for free! Time commitment is the length of that evening or afternoon's show, plus an additional 60-75 minutes prior to showtime.
Costuming
If you have an eye for fashion or skill with a sewing machine, costuming may be for you. Designers help bring the world of the play to life through planning and supervising the creation and/or collection of the outfits and accessories worn by characters. Costume and wardrobe assistants do everything from keeping garments clean to sewing costumes. Time requirements vary with each show, but hours are flexible with personal schedules.
Lights & Sound
With an artist's sensibility and an engineer's expertise, lighting and sound designers can build a plot that expertly evokes a specific time of day, or create a sense of foreboding with just the right sound effect. Board operators assist in recording and adjusting light and sound cues, and run those cues for a production. Volunteers working in this capacity need to be available for every performance and throughout tech week prior to the show opening. This is a job that requires a strong commitment, and the ability to follow a script.
Props
As part of the stage crew, properties volunteers help select and repair (and sometimes design and build!) everything from small articles to set dressing used in a production. Telephones, pens, a birthday cake – they're all considered props in the show. Time commitment is the full run of the show, plus tech week and some rehearsals.
Scene Shop
Volunteers who enjoy construction and painting will find a home in CIVIC's scene shop, which produces every set for the robust season. Platforms, wagons, and walls need to be built year-round, and base coat paint and detail work are applied to every set. Prior experience is not necessary, as training is available. The variety in experience levels, from new volunteers to skilled carpenters and accomplished artists, provides a great opportunity to work together to learn new techniques and share ideas.
Stage Management
Put your organization and leadership skills to good use as a stage manager. Stage managers are involved from the very start of the production process, and oversee all activities of the cast and crew during rehearsals and performances. Arrives early, runs rehearsals, calls shows, and works closely with designers involved with the production.
Usher
Friendly faces wanted! Ushers are responsible for folding and handing out programs, assisting patrons in accessing the virtual playbill or assisted listening devices, and ensuring that everyone is able to locate their seat with ease.
NOT FINDING WHAT YOU'RE
LOOKING

FOR?

You just might possess a special skill that's not listed here that could be a great asset to South Bend Civic Theatre. If you would like to contribute a talent that you don't see listed here, reach out to our Volunteer Coordinator April Sellers at april@sbct.org and she'll help find a place for you!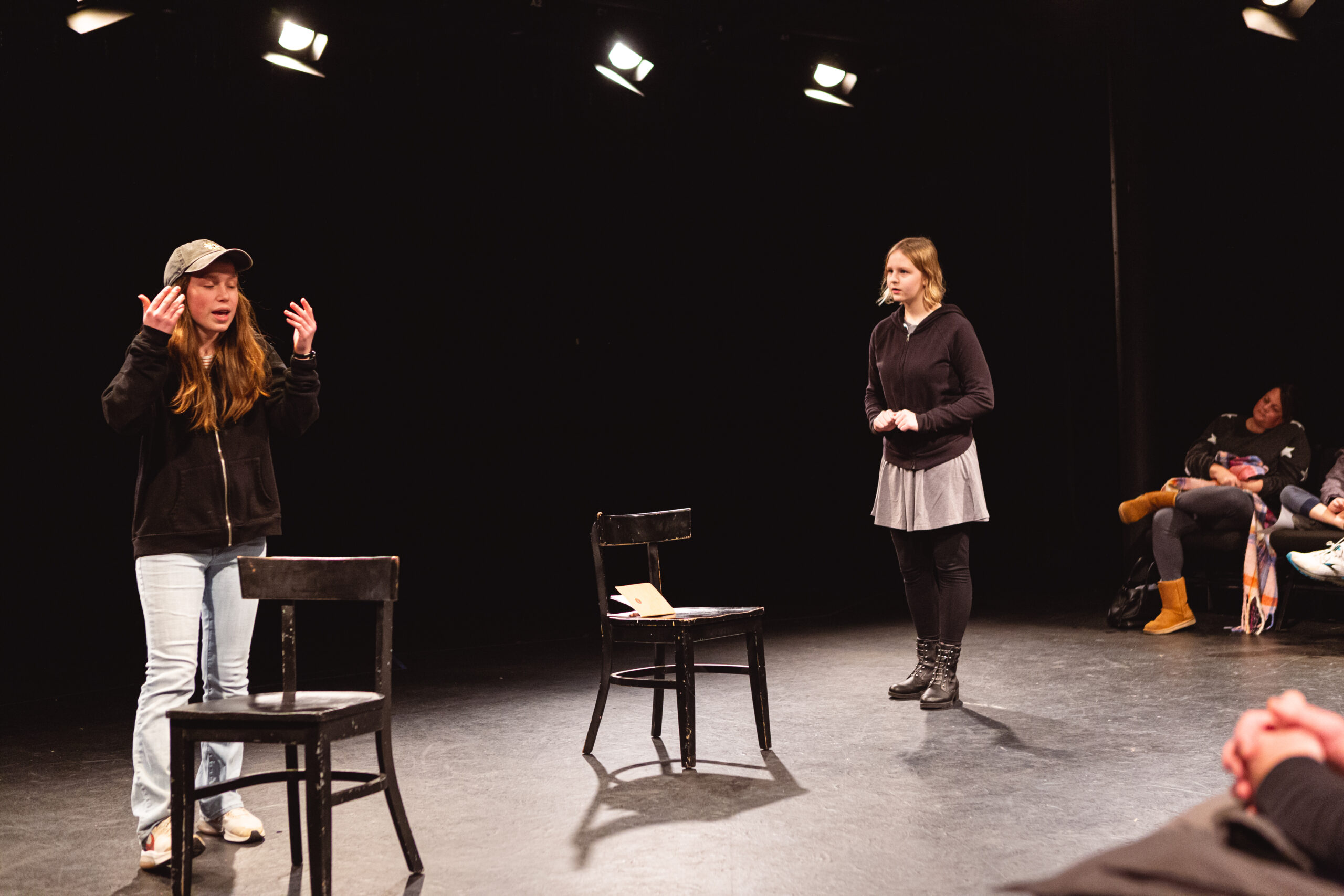 The South Bend Civic Theatre is excited to introduce a new series of production workshops to train our volunteers in the technical elements that go into creating a show! Volunteers will learn about the process of designing and producing a show from the perspective of the designers. Our goal is to help volunteers in a way that leads to them developing the experience and skills necessary to take on complex tasks and eventually stage manage or design a production themselves.